FLY-OUT SAFARIS FROM GEORGE AIRPORT FACILITATED BY - Aeronautica
The town of George lies halfway between Cape Town and Port Elizabeth on South Africa's ever-popular Garden Route. With more and more visitors travelling to the region's mountains, beaches and forests, George airport now handles over 600,000 passengers each year. The increasing popularity of the area as a tourist destination is expected to boost traffic even further.
George Airport's steady growth, coupled with an unwavering commitment to service and efficiency, has won it the South African Airport of the Year award six times.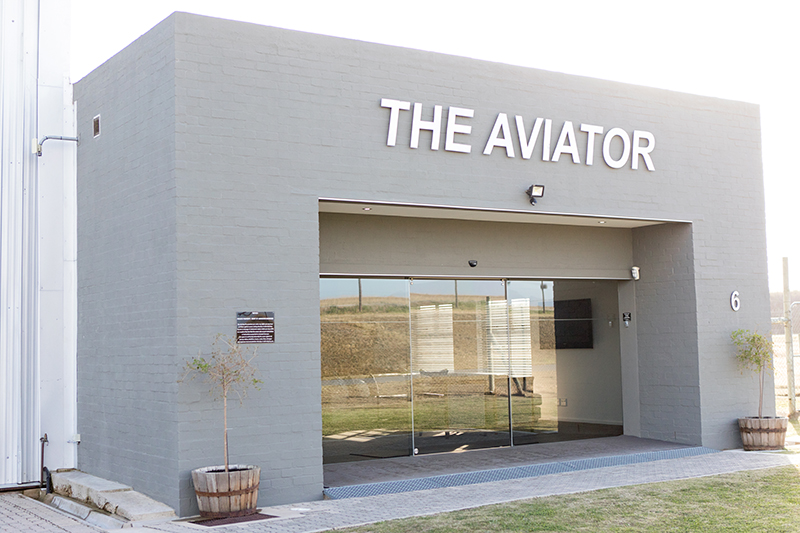 VIP fly-out Safaris from George airport to Eastern Cape/Port Elizabeth
Business charters to – Cape Town or Port Elizabeth or any airstrip along the garden route
We offer fly-in Golf Safaris to Golf resorts along the Garden route
Custom-designed weekend fly-out packages for small groups
For FIT's, international inbound travelers, we offer executive fly-in packages, tailor-made to their requirements including accommodation, transfers and excursions.
Corporate charters adhering to Covit 19 social distance requirements
Allow our Luxury Travel Experts to personalize any of the above options for you
Different types of aircraft in our fleet
Experience service excellence first hand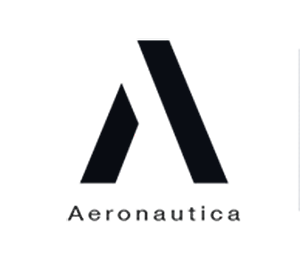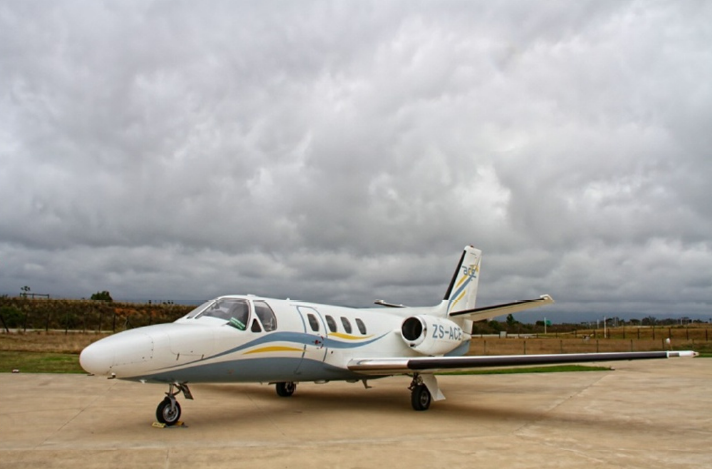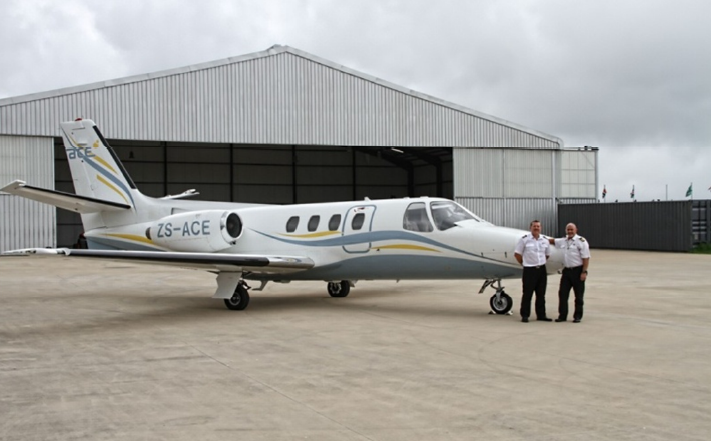 Cessna Citation 501
2 Pratt & Whitney JT15D-1B jet engines
2 crew (captain & co-pilot)
Cruise: 350 kts (650 kph)
Service ceiling: 41,000 ft
Fuel: Jet A1
MAUW 12 000 lbs (5455kg)
2 pilots
6 passengers arranged as:
4 club seating + 2 rear-facing
Baggage allowance depends on the number of
passengers and distance of flight
Max range: 1 400nm (2600km)
Max endurance: 4 hours