SOUSSUSVLEI
Situated in the largest conservation area in Africa (the Namib-Naukluft National Park), Sossusvlei is possibly Namibia's most spectacular and best-known attraction. Characterised by the large red dunes that surround it, Sossusvlei is a large, white, salt and clay pan and is a great destination all year round. The dunes in this area are some of the highest in the world, reaching almost 400 meters, and provide photographic enthusiasts with wonderful images in the beautiful morning and evening light.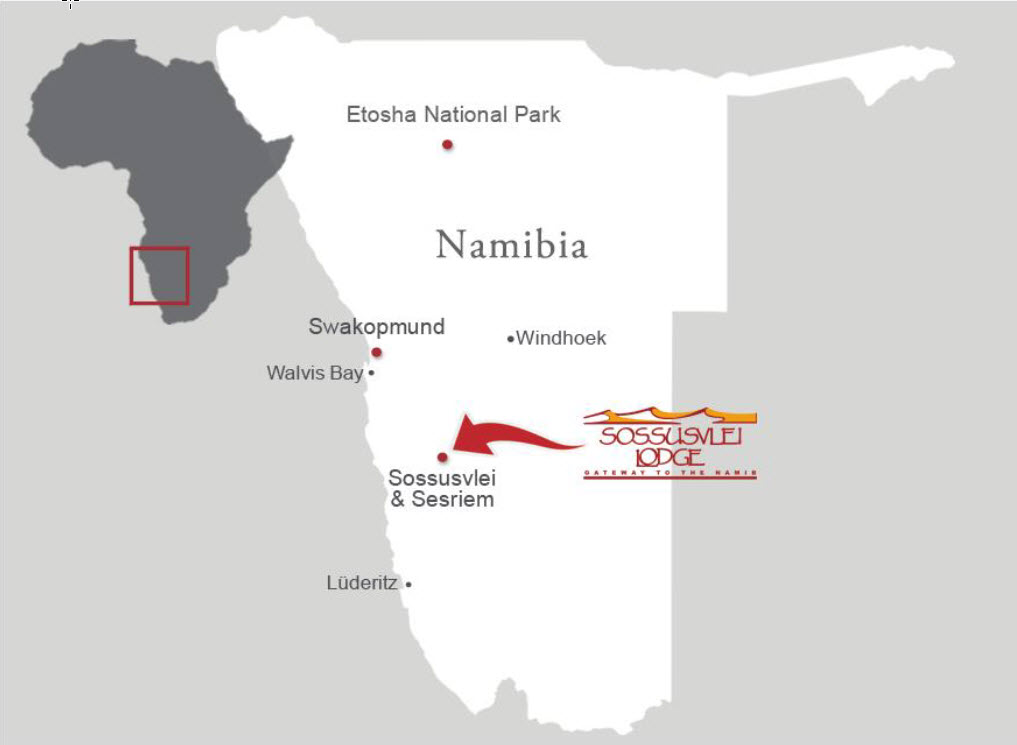 Sossusvlei literally translates to "dead-end marsh", as it is the place where the dunes come together preventing the Tsauchab River to flow any further, some 60km east of the Atlantic Ocean.  However, due to the dry conditions in the Namib Desert the River seldom flows this far and the pan remains bone-dry most years.  During an exceptional rainy season the Tsauchab fills the pan, drawing visitors from all over the world to witness this spectacular site. Photographic enthusiasts are spoilt with a glassy "lake" holding reflections of the surrounding dunes.  When the pan fills it can hold water for as long as a year.
ETOSHA NATIONAL PARK
Etosha national park is the gateway to Northern Namibia and Ovamboland. It is Namibia's prime wildlife location and home to a large variety of mammals and birds. Etosha means the ' great white area ' this refers to large dried pan in the middle of the Etosha Park.
What makes this park unique is the floodlit waterholes at all the main camps. Visit Etosha National Park in Namibia this season and share in Namibia's wildlife. Etosha park is any photographers dream. Plan your visit to Namibia and experience the great white area of Etosha.